Why Himalaya Shilajit By Natural Herbs Shop
Natural Herbs Shop Shilajit ( Silajit , salajeet , sheelajit , Shilajeet, سلاجیت، شلاجیت، شیلاجیت )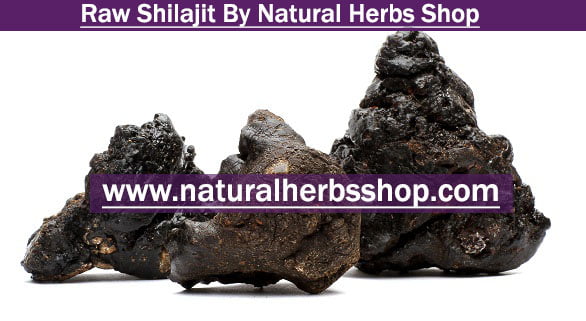 "Tests in internationally accredited science laboratory (ISO 17025 accreditation, the "gold standard" of analytical excellence) revealed a shilajit supplement to contain an astonishing 2,700+ ppb (parts per billion) of lead, a toxic heavy metal linked to cognitive damage."That's why we advise you to not choose the wrong supplier who provides the shilajit as above which contains heavy metals and make you sick instead of healing. That's why; always select the right product for your health, because health comes first than anything else. 
Shilajit is a thick resin with a pitch black color. It is found predominately in Himalayan Mountains of Gilgit Baltistan Pakistan. Different kinds of Shilajit mined in different places have various quality aspects. So, it is very important to source cleaner raw shilajit. Keep in mind the following three factors. 
The purity and effectiveness are directly related to the location and altitude from where the Shilajit is extracted. The atmosphere impact is also taken into account like clean air and clear spring water are ideal for shilajit mining and purification process.In the Himalayan Mountains of Gilgit Baltistan, there are not enough tourists or people to pollute the environment therefore Himalayan Shilajit  is environmentally pure at an altitude of about 18,000-22,000 ft and in quality it is the best for use.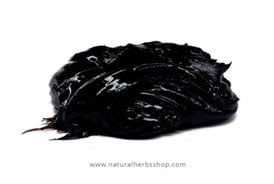 Purification of the mined shilajit is an essential technique to determine its quality. High temperature purification can destroy some of the vital components, so purification of Shilajit is made to guarantee that any additions or toxic substances are removed. We completely dissolve the extracted Shilajit in clean water. The solution is exposed to series of filtration process to remove additions such as soil grains, parts of the plants or toxic substances. Afterwards, Shilajit solution is concentrated by the heat of sunlight.

 

To do purity test, take Himalayan Shilajit in hand, it becomes pliable and soft from your body's heat. Himalayan Shilajit has a glossy surface, deep black color and specific bitter smell.To verify it put a small amount of Shilajit in the water. Himalayan Shilajit dissolves in water without residue which indicates its purity.We make sure to mine the right product and to follow the right purification procedure for our customers because we follow the formula "no compromise on health." This is what we have learnt from our forefathers and fathers. We follow in their footsteps to bring about the best quality, the healthiest Ayurveda supplement – The Himalayan Shilajit,  good for you and for your family.